Man Repeller: Seeking Love. Finding Overalls. - Leandra Medine | Book Review
Book Details:
Length: 5h 41m
Format: Audiobook
Publication: Grand Central Publishing
Release Date: September 10, 2013
How I got the copy: Overdrive
Rating: 5/5
Summary:
Engage using #manrepeller.
Silk parachute pants. A gold lamé jumpsuit. Ankle boots with fringe. Were these fashion-forward items sending men running in the opposite direction? Maybe, but Leandra Medine never cared.
Slipping into drop-crotch shorts and a boxed sequin blazer in the dressing room of Topshop in downtown Manhattan, a brokenhearted Leandra had an epiphany. Looking in the mirror, she suddenly realized she didn't have a boyfriend because of the way she dressed. And the more she thought about it, the more she realized that such outfits said a lot about her life-romantic and otherwise.
Now, in her first book, the acclaimed blogger and fashion darling recounts her most significant memories through the lens of her sartorial choices. With her signature sass, blunt honesty, and some personal photos, Leandra shares details of the night she lost her virginity right down to the pair of white tube socks she forgot to take off, as well as when and why she realized her grandma's vintage Hermès ostrich skin clutch could hold much more than just keys and a cell phone. Through it all, she proves you don't need to compromise even your most repellent qualities to find your way into that big white dress (and an organza moto jacket). See? You can have your yeti and wear it, too.
Showcasing the singular voice that has won Leandra millions of fans, this book is a collection of awkwardly funny experiences, a sweet love story, and above all, a reminder to celebrate and embrace a world made for women, by women.
Review:
I've been following Leandra Medine, Man Repeller, and social media for years and I absolutely love her candid humour and personality. There's something about Medine's no filter, humour, and conversational personality that attracts me to everything she does. Her, at times, wacky outfits and I don't care if you don't like it, I like it attitude always inspires me to do things I want to do and wear outfits I want to wear without caring. She inspires me to write and she's a constant reminder that it's good to be different. Medine works hard, fights to get what she wants and inspires women to follow their dreams.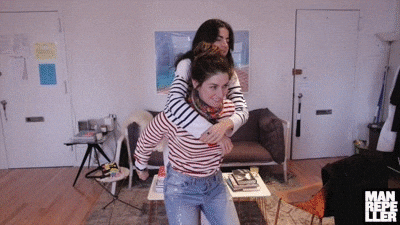 I listen to Medine's podcast, Monocycle, and I love it. Every episode is about 10 minutes long and if you also listen to Monocycle you'll find some of the stories in this book are familiar but still enjoyable.
"Monocycle will cover a range of topics that include feelings, feelings, what it's like to feel feelings and why I feel like without your providing insight, this thing will never be what it could be. So do me a solid, take a listen, make me feel like you truly are the best friend I have made you out to be, and tell me what you want to hear. I sort of feel like we're just about to round third base." - Leandra Medine, Man Repeller
I knew Medine lived in New York City her entire life and I've been following her for years but I never pieced together how privileged she was until I read this book. I got a different perspective of Medine's life experiences from reading this.
Man Repeller: Seeking Love. Finding Overalls.
was first published in 2013, I have no idea why I waited so long to read it. I always enjoyed her writing style and I very much love the inspiration I get from reading her work.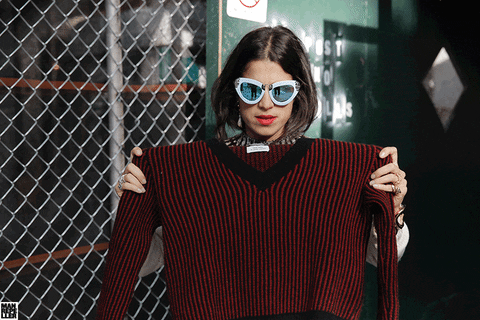 Rating: