The Leading Edge of Now by Marci Lyn Curtis | Book Review & Blog Tour
Pages:
336
Publication: KCP Loft
Release date: September 4, 2018
How I got the copy: Kids Can Press
Rating: 5/5
Trigger warning
, this book focuses on the topic of rape. There's nothing too graphic but it is one of the topics and the main character, Grace, is coming to terms with what happened to her, how to move forward, and how it affects her life and the relationships in her life.
This is such a beautiful story!
It's very thought out, realistic and beautifully written. I was hooked right from the first page and that's not an exaggeration! There's just enough being told without trying to pack too much into about half a page. And I did almost cry ONCE! Just once and on the train. This story is beautiful. You should probably pick this book up. It's out today so there's no excuses.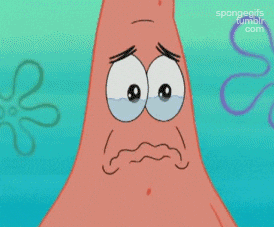 The Leading Edge of Now
is about Grace who was orphaned after the death of her father and with her only family member, her uncle, not signing custody she finds herself in foster care for about two years. Her uncle, Rusty, finally steps up and Grace finds herself back in New Harbor, where she used to spend her summers with her father at Rusty's place, but also back to where she lost her best friend, boyfriend, and where she was raped.
This book is heartfelt and serious and kept me hooked throughout the entire novel! Grace goes through a lot in a short span of time and after, finally, getting out of the foster system she realizes she wants to feel apart of a family again but struggles an internal battle she has yet to tell anyone. She seeks out the truth, learns how to move forward and all while never losing who she truly is. Grace is a strong character and right from the beginning, she doesn't let what happened to her define her. She's also not written in the typical way of when something bad happened to a character and they start lashing out to everyone around them.
The Leading Edge of Now
is an amazing book focusing on serious topics but it's written in a beautiful way that still keeps the anticipation and lightness in its romance and familial matters... and the ARC smells like the most perfect book smell ever!
*A copy of this book was provided to me by Kids Can Press in exchange for an honest review*