An Unwanted Guest by Shari Lapena | Book Review
Pages:
304
Publication: Doubleday Canada
Release date: August 7, 2018
How I got the copy: Penguin Random House Canada
Rating: 4/5
"A weekend retreat at a cozy mountain lodge is supposed to be the perfect getaway... but when the storm hits, no one is getting away."
In the secluded Mitchell's Inn deep in the woods these characters all have different reasons for staying the weekend. Some to relax, some to get work done, and some for a romantic getaway. Mitchell's Inn prides themselves with having no internet connection or any phone signal for the perfect getaway.
The weekend starts off with a blizzard that leaves guests struggling to arrive at the Inn and not short after arriving with no electricity and short-staffed. And not long after that, one of the guests is found dead... Turning a peaceful getaway into a suspenseful stay in the woods with strangers.
An Unwanted Guest
is an intriguing novel that gave me
Clue
and
Murder on the Orient Express
by Agatha Christie
vibes. Being trapped somewhere with a potential murderer on the loose while waiting for the police to arrive. And while waiting for the police to arrive, the other characters start questioning each other and suspecting people with their own reasonings on why they believe they're the murderer.
There are many characters within this novel but it was never overwhelming. Each character is so different from one another that remembering who each character is wasn't ever a problem.
What I really enjoyed about
An Unwanted Guest
is how each and every character's perspective is detailed and so interesting. I found the little details written about the characters observing, doing, etc, was done so well and I did not see the ending coming because of it! I was blindsided. Truly blindsided.
I found the story so descriptive, Shari Lapena describes the scenery, ambiance, and what the characters are thinking without over doing it or doing too little and then revealing what is truly happening at the Mitchell's Inn.
An Unwanted Guest
would be a great novel to cuddle up with on a quiet snowing night!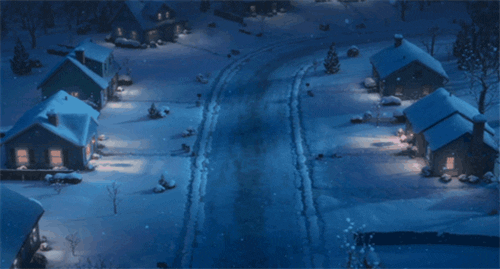 *A copy of this book was provided to me by Penguin Random House Canada in exchange for an honest review*